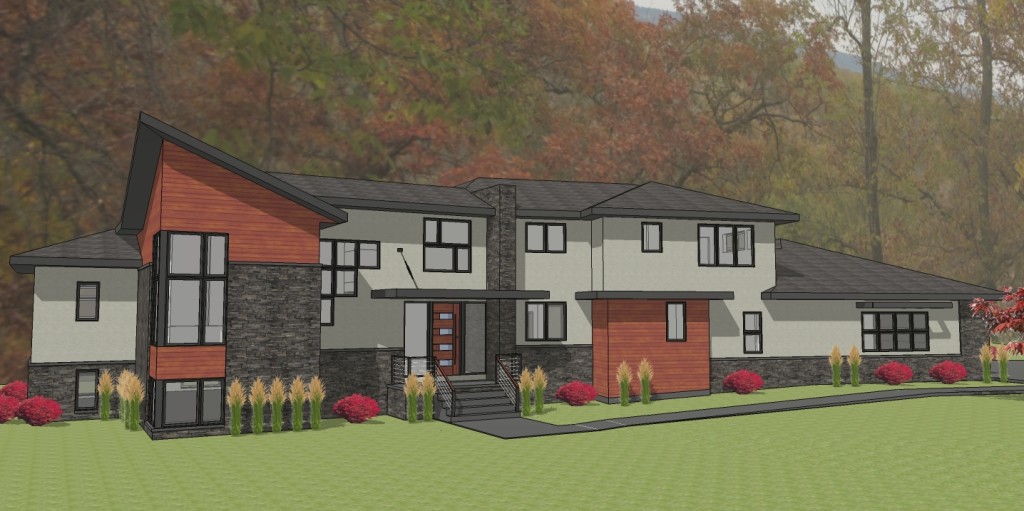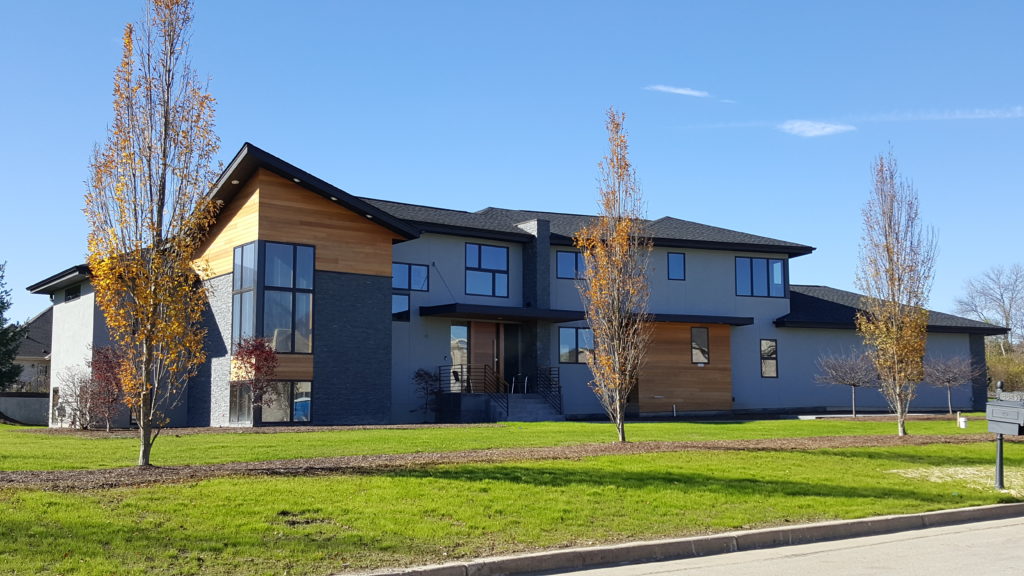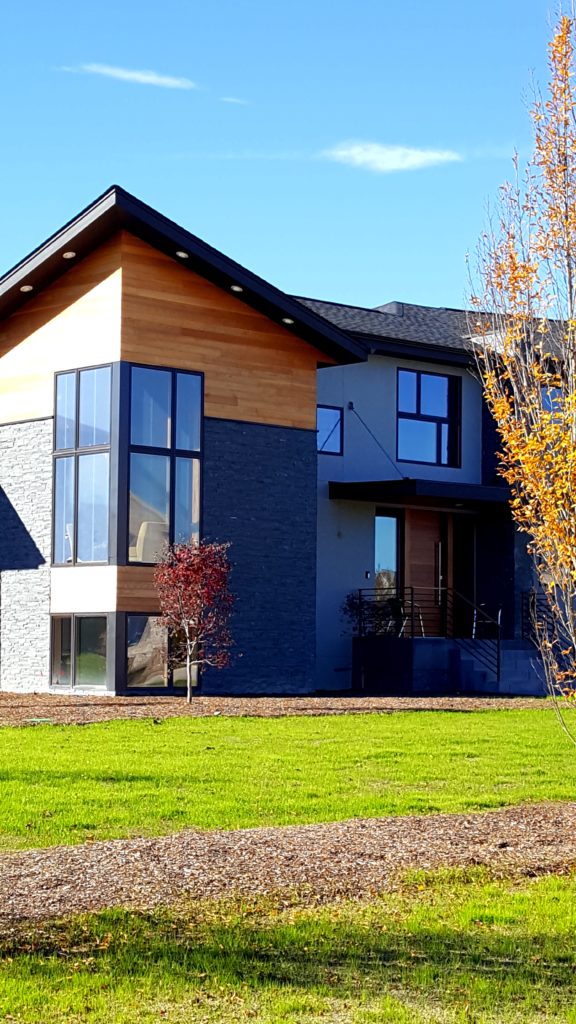 This house is designed on 15 degree angles with modern open floor plan design split level. The main floor has a large great room and dining open to a oversized gourmet kitchen and a media lounge. The split level is the home office in the front with the corner windows and includes the master bedroom in the back.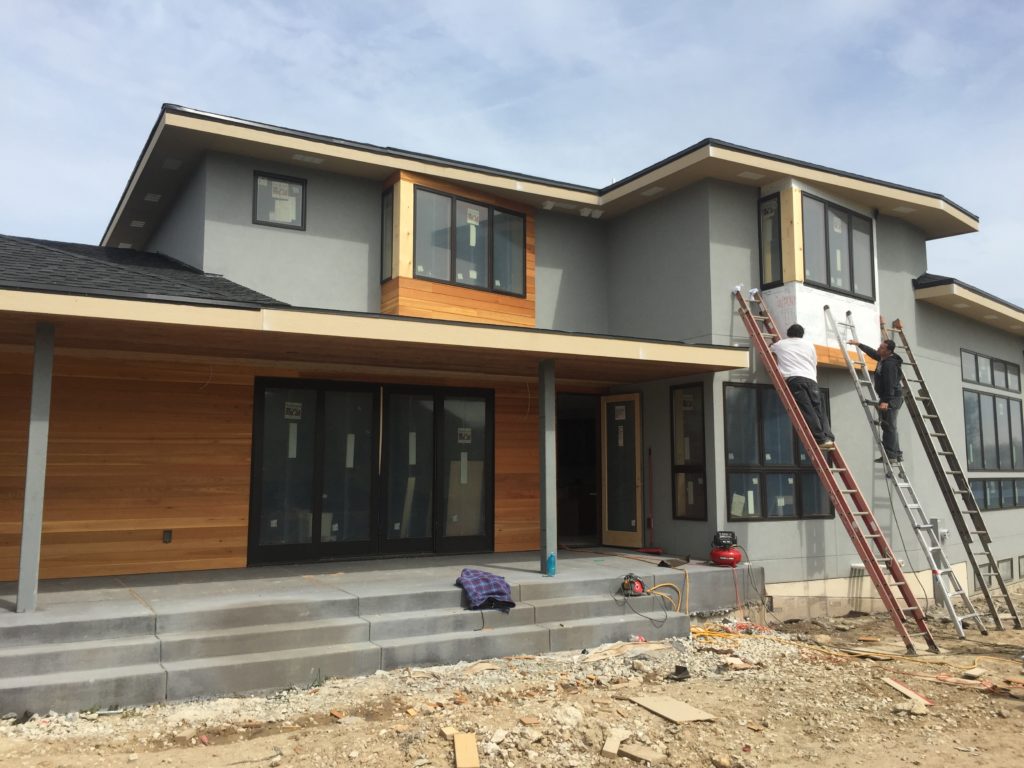 More of the exterior finishes are now being applied to the angle box outs and the covered patio.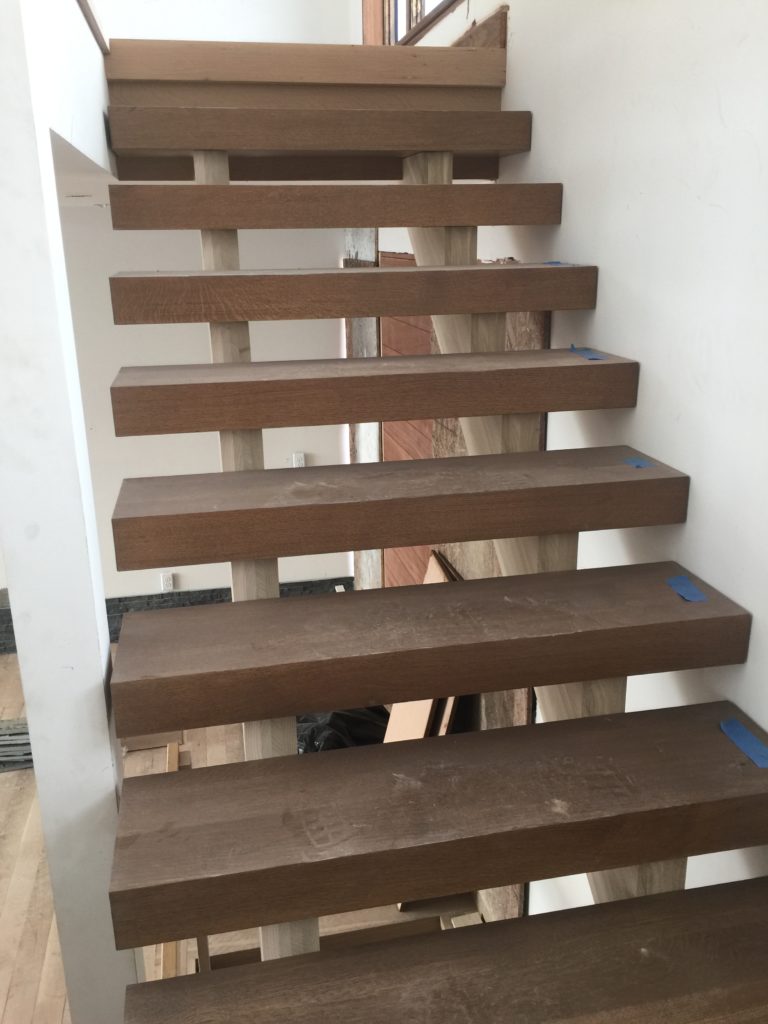 Flouting stairs are in place view from office to front door.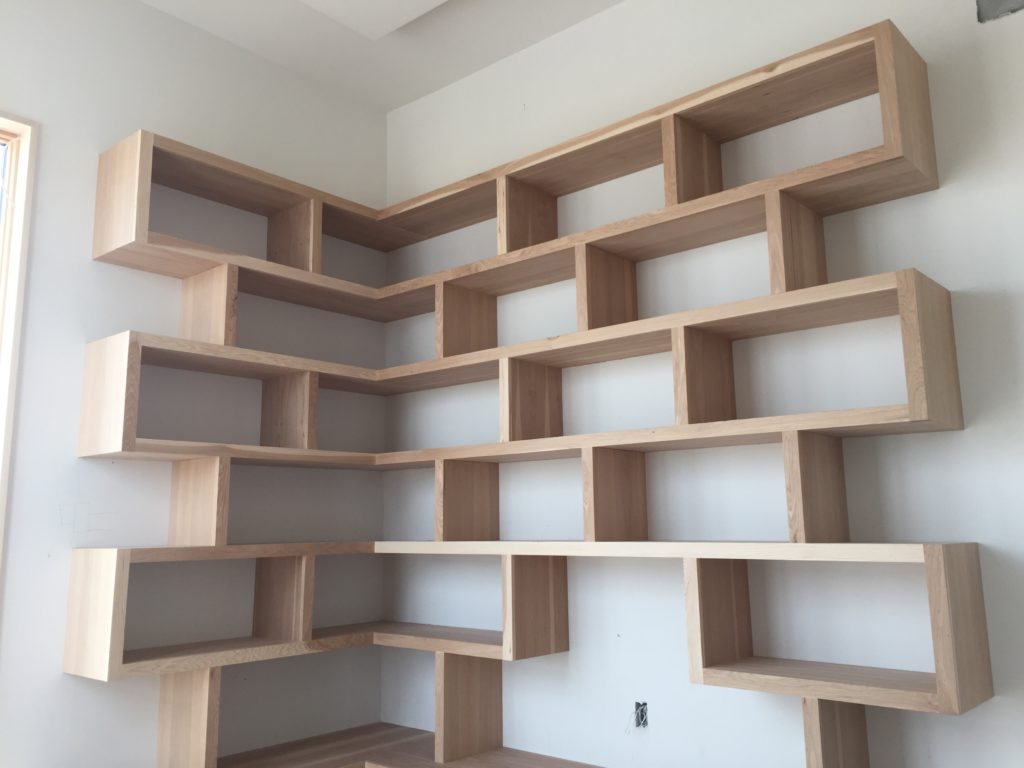 Study shelves are in place. The shelves can be seen from the foyer through the floating stairs.
Windows are in and the roof is on. Just waiting on the porch canopy and siding.